White Agate, Citrine + Amazonite Prayer Beads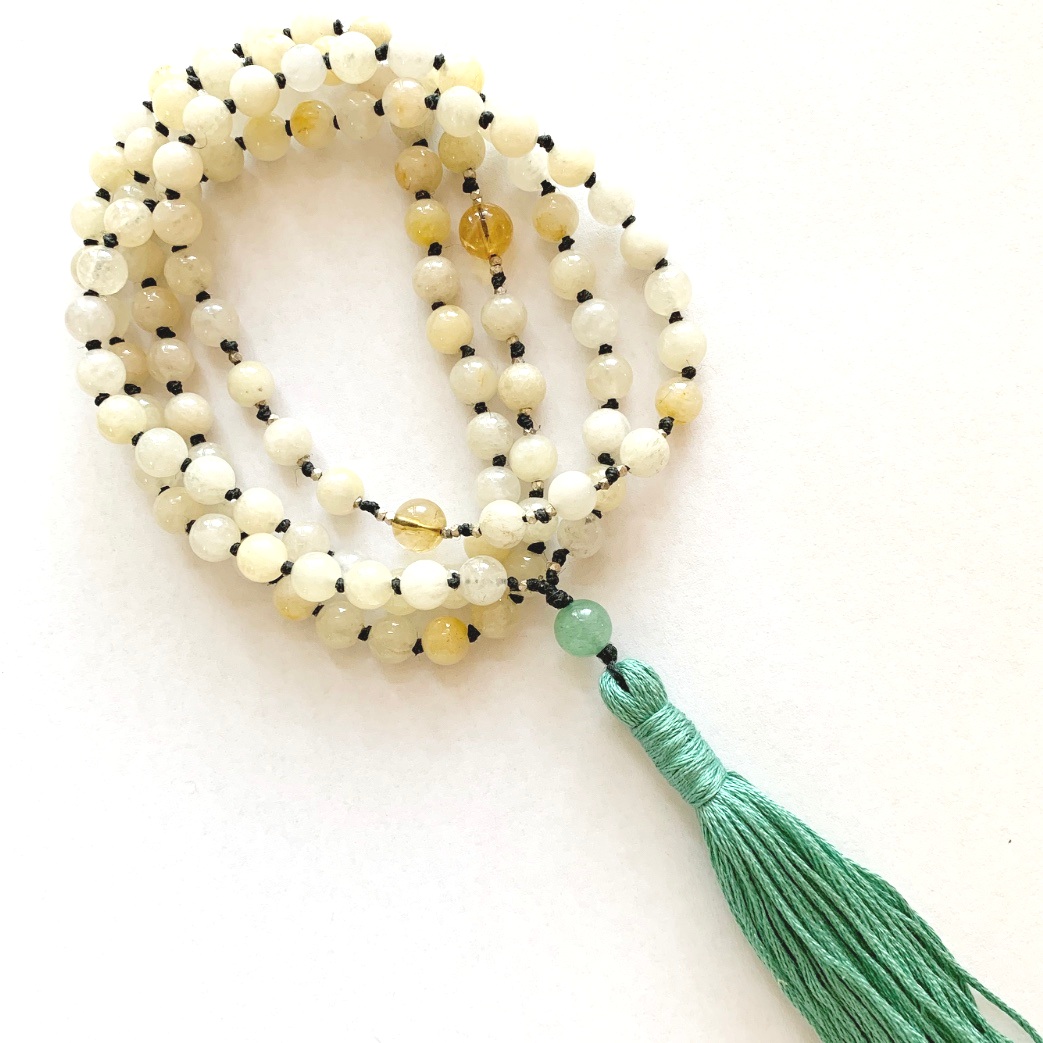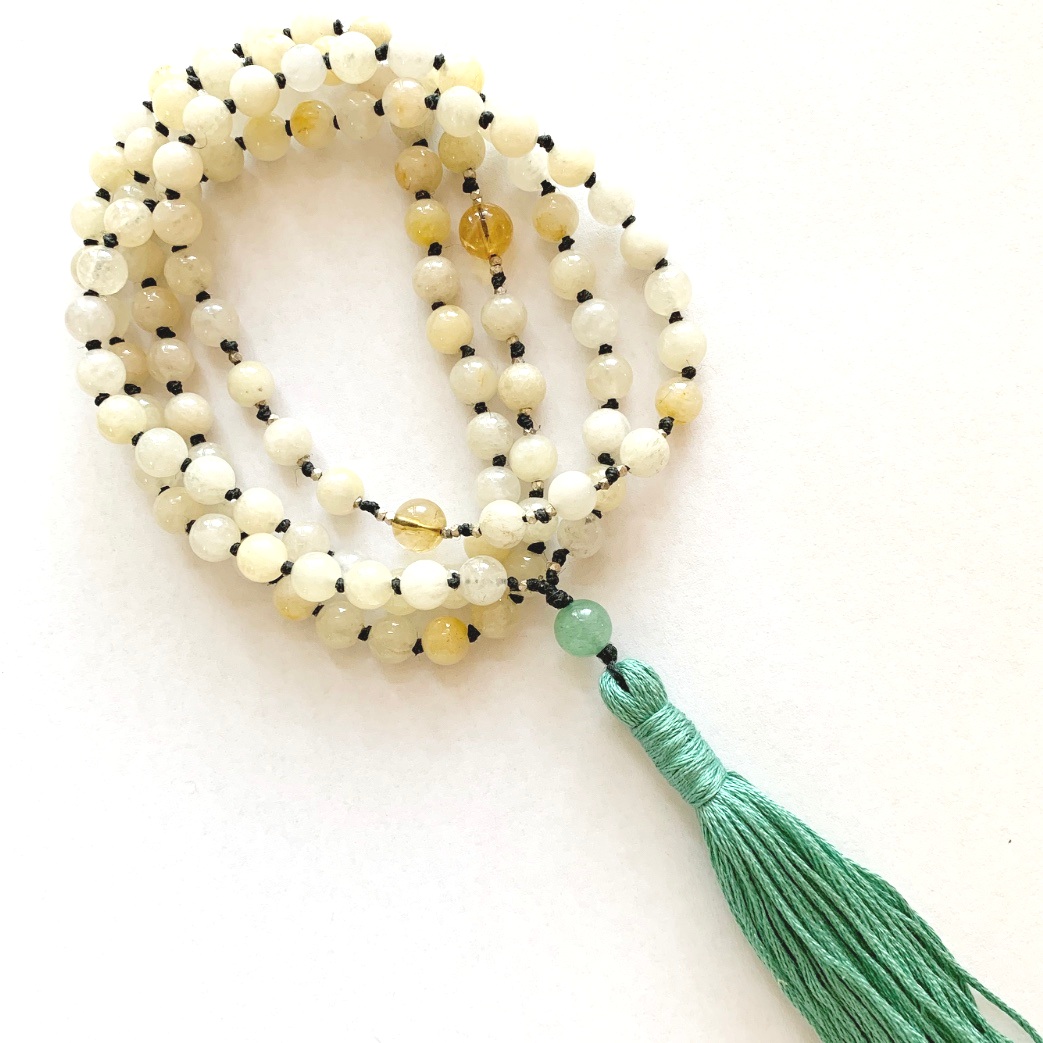 White Agate, Citrine + Amazonite Prayer Beads
White Agate is a stone for balance and releasing. It is credited to harmonize an individual's feminine and masculine sides along with helping the body release toxins and build a stronger immune system. It is also believed to improve concentration and help balance the mind,. It is known to release traumas and provides the courage to trust again. When used for energy work and crystal healing, White Agate is believed to be beneficial for mental issues, such as frustration and anxiety. It is said to stimulate the crown chakra and is often attributed with the power to attract angelic helpers and spirit guides.
Citrine is known as the "Prosperity Stone" or "Success Stone" & helps to bring in abundance, success & good fortune in all areas of your life. Directly connected to the Solar Plexus, it is used to increase personal power & energy. Citrine doesn't absorb any negative energies from its surroundings & therefore does not ever need energetic clearing or cleansing.
Amazonite's energy is as powerful as the river for which it is named, and as bold as the legendary women warriors with whom it is connected. It tempers aggression, tames the irrational, and stills the disquiet. It provides harmony and balance. Known as the Stone of Courage and the Stone of Truth, Amazonite empowers one to search the self and discover one's own truths and integrity, and to move beyond fear of judgment or confrontation with others to live in alignment with those beliefs and values. It provides the freedom to express one's thoughts and feelings, and to set strong and clear boundaries, both internally as self-discipline, and externally on what one is willing to experience or in defining personal space.